Summer is here and it is perfect Turkey Hill drinking weather! Stock up on your 16oz Turkey Hill Iced Tea and Lemonade this week and save $.66 off per case.
Each and every bottle of Turkey Hill Iced Tea — from their traditional Iced Tea to their Raspberry Tea — is made cold-fashioned for freshness. This means that each bottle is made cold, bottled cold, shipped cold, and of course, sold cold. It does not get any fresher than that. Or if you prefer the refreshing flavor of lemonade we carry the full line of Turkey Hill Lemonades. There is something nostalgic about drinking a cold glass of lemonade that takes you right back to your childhood. Happy summer living!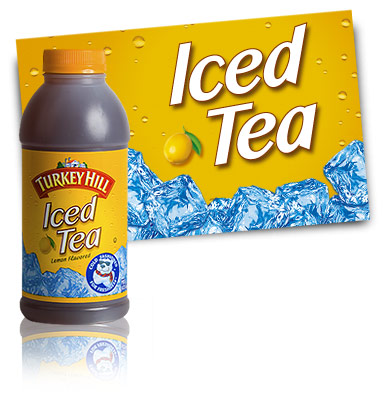 Sale Price $.66 off per CS
Run Date: July 22-26th
Iced Tea Flavors**
Cherry Pomegranate Black Tea
Decaffeinated Iced Tea
Diet Blackberry Sweet Tea
Diet Decaffeinated Iced Tea
Diet Decaffeinated Orange Tea
Diet Green Tea
Diet Green Tea Mango
Diet Iced Tea
Diet White Peach Tea
Green Tea
Green Tea Mango
Iced Tea
Lemonade Tea
Light Blueberry Tea
Light Wildberry Green Tea
Orange Tea
Peach Tea
Raspberry Tea
Sweet Tea
Unsweetened Iced Tea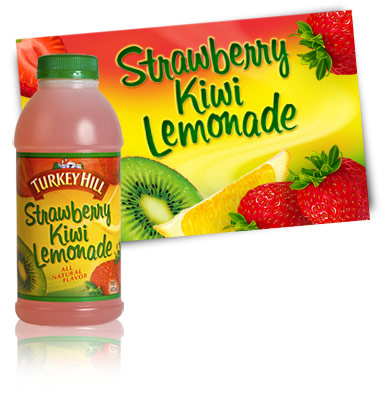 Lemonade Flavors**
Lemonade
Pomegranate Lemonade
Strawberry Kiwi Lemonade
**Some teas are special order so make sure to speak with your sales rep to place your order on time!
Click below for flavor descriptions and nutrition facts