What's New
We stock Turkey Hill Iced Teas and they are on special this week, as well as Turkey Hill's Iced Coffees.
Each and every bottle of Turkey Hill Iced Tea — from their traditional Iced Tea to their Raspberry Tea — is made Cold-Fashioned for Freshness. Each bottle is made cold, bottled cold, shipped cold, and of course, sold cold. It doesn't get any fresher than that.
Sale Price $1.44 off per CS
Run Date: August 13-17
Pack: 18/18.5OZ
Iced Tea and Drink Flavors
Diet Iced Tea
Diet Decaffeinated Iced Tea
Diet Green Mango Tea
Diet Green Tea
Fruit Punch
Green Tea with Ginseng
Iced Tea
Lemonade
Lemonade Tea
Lemonade-Pomegranate
Lemonade-Strawberry Kiwi
Orange Tea
Peach Tea
Raspberry Tea
Sweet Southern Tea
Click below for flavor descriptions and nutrition facts 

**Some teas are special order so make sure to speak with your sales rep to place your order on time!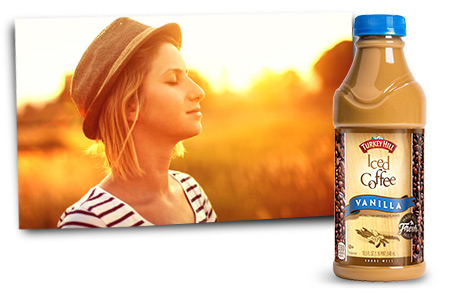 The moment is all yours. Why share it with something ordinary? Sit back and savor our 100% Colombian coffee blended with fresh milk and great flavors. It's a velvety delicious treat; but why take our word for it? Try some for yourself. For a special treat, try it warmmmmm. Ooooo la latte!
Sale Price: $2.16 off per CS**
Run Date: August 13-17
Pack Size: 18/18.5oz
Flavors
Caramel Macchiato Iced Coffee
Vanilla Iced Coffee
**Special Order
Located in Reading, Pennsylvania, Berks Packing Co. is proud to be a third generation, family-owned business. They started as a small, local business and today they have expanded and ship to most parts of the USA, thanks in large part to loyal, dedicated employees and customers. Using fresh, quality meats, they now make a wide variety of products such as ham, hot dogs, sausages, and deli meats. Add Berks Packing Co. meats to your inventory to bring quality, traditional flavors your customers will appreciate!
Berks 5-1 Hot Smoked Sausages
Sale Price
Run Dates: August 6-31st